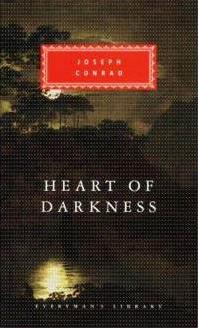 | | |
| --- | --- |
| First Written | 1903 |
| Genre | Fiction |
| Origin | UK |
| Publisher | Everyman's Library |
| ISBN-10 | 0679428011 |
| ISBN-13 | 978-0679428015 |
| My Copy | library copy |
| First Read | March 30, 2012 |
Heart of Darkness
---
Perhaps I had a little fever too. One can't live with one's finger everlastingly on one's pulse.
Quoted on March 31, 2012
I don't like work--no man does--but I like what is in the work--the chance to find yourself. Your own reality--for yourself not for others--what no other man can ever know. They can only see the mere show, and never can tell what it really means.
Quoted on March 30, 2012