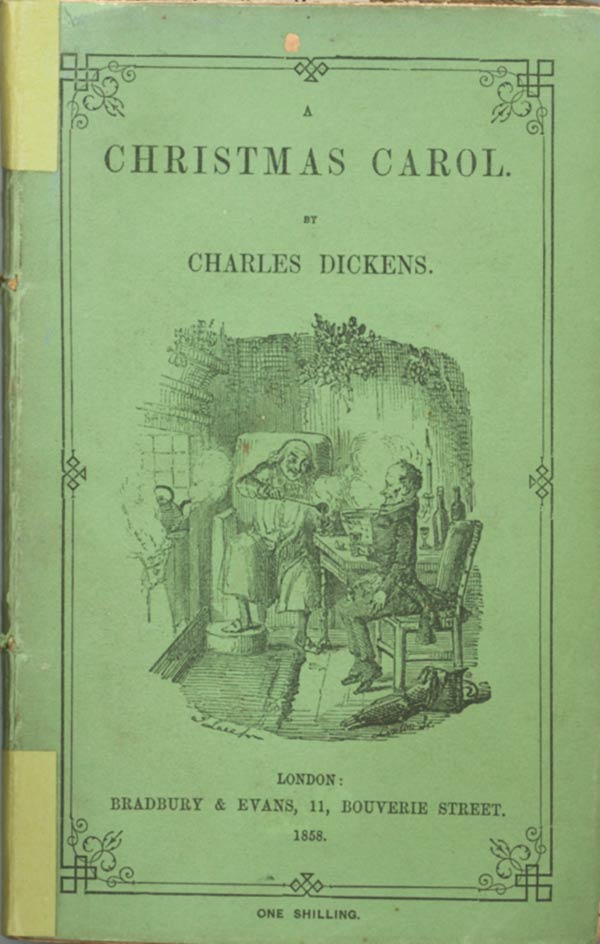 | | |
| --- | --- |
| First Written | 1843 |
| Genre | Fiction |
| Origin | UK |
| My Copy | stolen/borrowed from Blewis |
| First Read | December 24, 2012 |
A Christmas Carol
---
It's entirely possible that I'd never read this until Christmas 2012. One of my favorite author's most famous works!
Noted on January 24, 2013
But you were always a good man of business, Jacob,' faltered Scrooge, who now began to apply this to himself.

Business!' cried the Ghost, wringing its hands again. "Mankind was my business; charity, mercy, forbearance, and benevolence, were, all, my business. The deals of my trade were but a drop of water in the comprehensive ocean of my business!
Quoted on January 11, 2016
For it is good to be children sometimes, and never better than at Christmas, when its mighty Founder was a child Himself.
Quoted on January 11, 2016