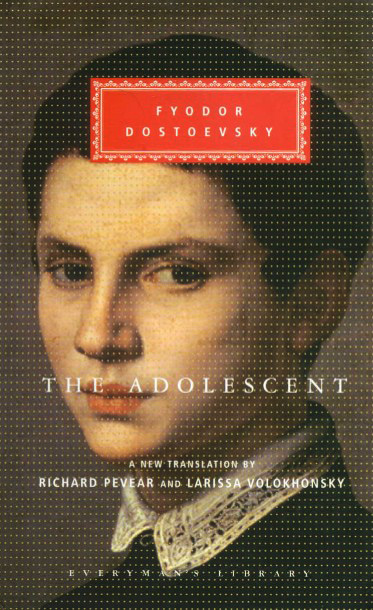 The Adolescent
---
I've started and abandoned this book several times, but with the conviction that one day I will probably love it the way I love other Dostoevsky books. But for now, the best recommendation and the most serious warning that I can give you about this book: Dostoevsky convincingly writes like a nineteen-year-old boy.
Noted on January 11, 2014
Some sleepers have intelligent faces even in sleep, while other faces, even intelligent ones, become very stupid in sleep and therefore ridiculous. I don't know what makes that happen; I only want to say that a laughing man, like a sleeping one, most often knows nothing about his face.
Quoted on January 11, 2014
I fell inadvertently into deep thought.
Quoted on April 13, 2013