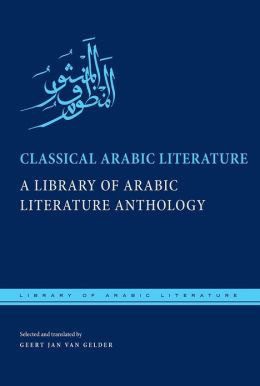 | | |
| --- | --- |
| Subtitle | A Library of Arabic Literature Anthology |
| First Written | 800 |
| Genre | Poetry |
| Origin | Arabia |
| Publisher | Library of Arabic Literature |
| ISBN-10 | 0814738265 |
| ISBN-13 | 978-0814738269 |
| My Copy | library paperback |
| First Read | May 24, 2013 |
Classical Arabic Literature
---
Hail, an Epigram by Ibn Khafajah

With solid drops the hail that showered down
has oft adorned the neck of Mother Earth.

The frozen water pelts the plains with pebbles and
the land is covered by a melting punishment.

The earth is laughing, flaunting necklaces of stars,
but strewn, unstrung; the sky is sullen, glowering:

As if the earth, beneath, were an adulteress
and pelting clouds were busy stoning it.

Quoted on June 9, 2013