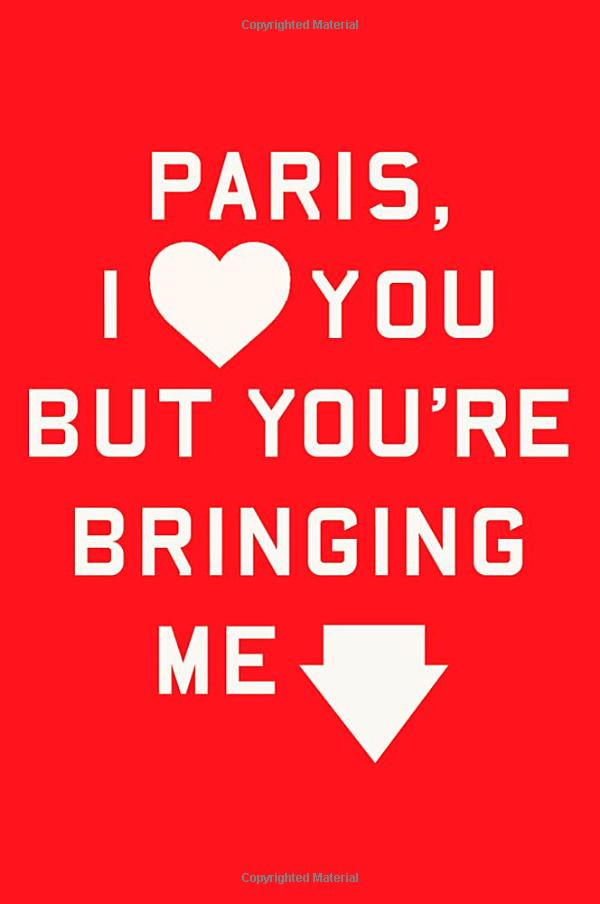 Paris I Love You But You're Bringing Me Down
---
This definitely reads like a series of blog posts - and they probably were, given Baldwin's involvement with The Morning News - but they're fun. And it really blew my mind (Erika's too) how much his experience matched up with our one year in Hong Kong. Maybe expat experiences are the same everywhere? Or everywhere the same in the late 2000s?
Noted on January 11, 2016
I picked this up because I'm headed to Paris for the first time in a few weeks, and wanted to get a little cultural-situation. What better (or really, what worse?) way to do it than through the eyes of an expat?
Noted on January 11, 2016