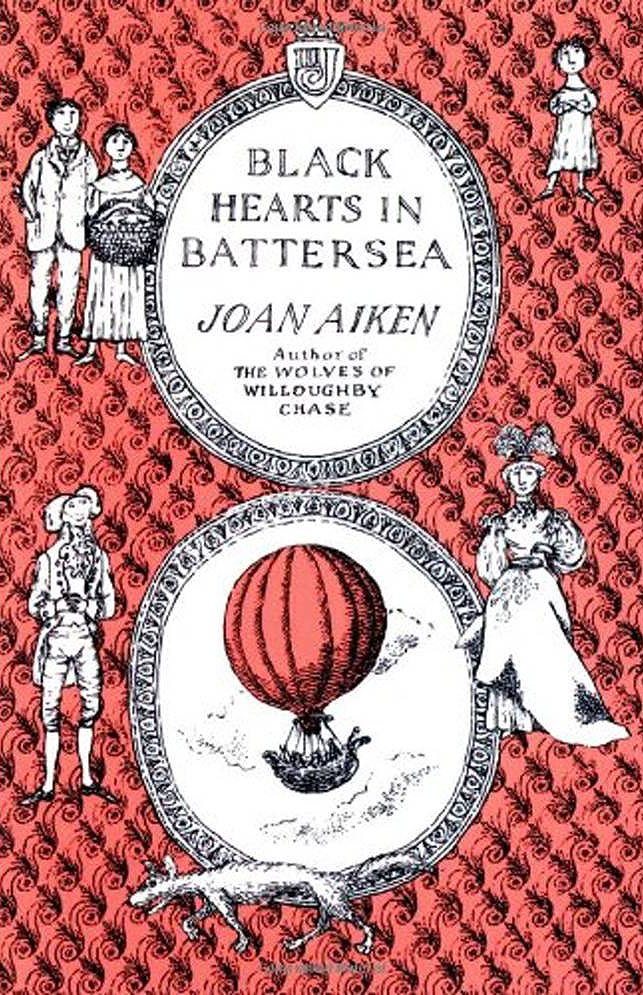 | | |
| --- | --- |
| First Written | 1964 |
| Genre | Fiction |
| Origin | UK |
| Publisher | Houghton Mifflin |
| ISBN-10 | 0395971284 |
| ISBN-13 | 978-0395971284 |
| My Copy | cheap paperback |
| First Read | June 24, 2016 |
Black Hearts in Battersea
---
Sequel to 'Wolves of Willoghby Chase.' It's a less mannered, less weird story, but this one is more of a roaring adventure. Still funny!
Noted on July 24, 2016
The castle itself was built of pink granite, and enclosed completely a smaller, older building which the present Duke's father had considered too insignificant for his town residence. The new castle had taken forty years to build; three architects and hundreds of men had worked day and night, and the old Duke had personally selected every block of sunset-colored stone that went to its construction. 'I want it to look like a great half-open rose,' he declared to the architects, who were fired with enthusiasm by this romantic fancy. It was begun as a wedding present to the Duke's wife, whose name was Rosamond, but unfortunately she died some nine years before it was completed. 'never mind, it will do for her memorial instead,' said the grief-stricken but practical widower. The work went on. At last the final block was laid in place. The Duke, by now very old, went out in his barouche and drove slowly along the opposite riverbank to consider the effect. He paused midway for a long time, then gave his opinion. 'It looks like a cod cutlet covered in shrimp sauce,' he said, drove home, took to his bed, and died.
Quoted on July 24, 2016