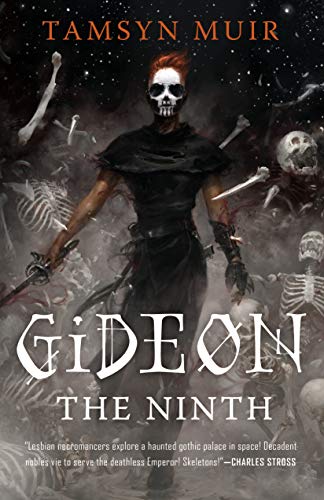 | | |
| --- | --- |
| Subtitle | The Locked Tomb |
| First Written | 2019 |
| Genre | Scifi |
| Origin | New Zealand |
| Publisher | Tor |
| My Copy | library copy |
| First Read | October 02, 2019 |
Gideon the Ninth
---
Also, it is just so FUN. Goth swordfighters! Skeleton magic! An Agatha-Christie-style murder mystery?
Noted on November 9, 2019
Holy cats, what an inventive book. This was weird but in a very specifically accessible 2019 kind of weird way. Totally thought through, and lives up to its blurb of 'lesbian necromancers in space! the author is clearly insane.' Good job, Ms Muir.
Noted on November 9, 2019