| | |
| --- | --- |
| First Written | 1972 |
| Genre | Travel |
| Origin | UK |
| My Copy | cheap paperback |
| First Read | May 04, 2021 |
Survive the Savage Sea
---
One of the many highlights of reading this true-life survival story was discussing it with the kids. At many points the survivors daydream about food, and this one in particular caught our imagination: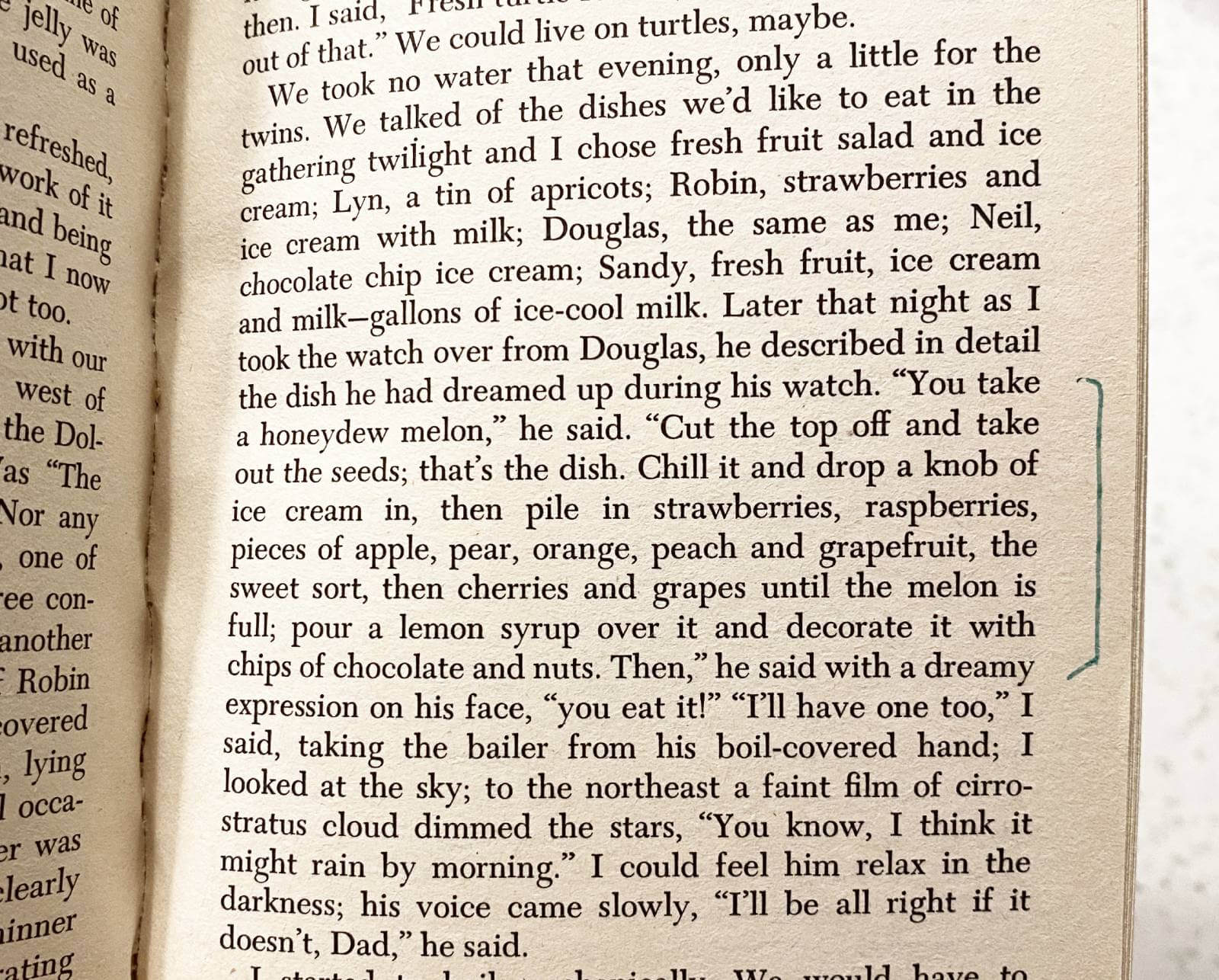 So we waited until the heat of summer and made our own version, according to the recipe:
Noted on August 24, 2021
We read this chapter-by-chapter as a bedtime book with the kids! It was fun, a little light editing on the fly, but a great experience talking with the kids about this. And while we knew there would be a rescue eventually, we had no idea what it would be like. We finished this right before we went on a Florida vacation, and we talked about this a lot during then, including making it a mission to try eating dorado fish.

I think this recommendation came from @rogre - thank you!
Noted on June 11, 2021