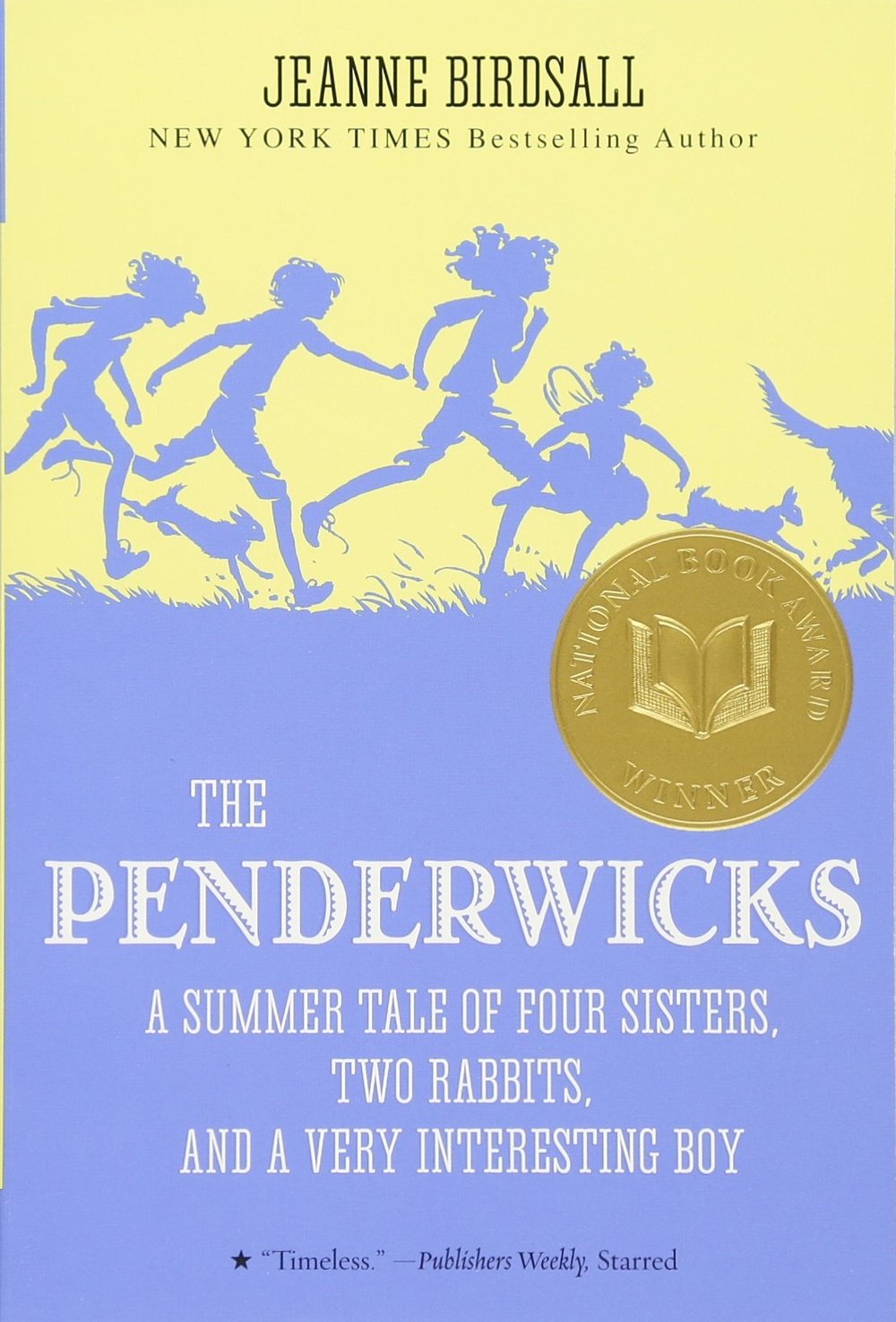 | | |
| --- | --- |
| Subtitle | A Summer Tale of Four Sisters, Two Rabbits, and a Very Interesting Boy |
| First Written | 2005 |
| Genre | Fiction |
| Origin | US |
| Publisher | Yearling |
| ISBN-10 | 0440420474 |
| ISBN-13 | 978-0440420477 |
| My Copy | paperback |
| First Read | September 19, 2018 |
The Penderwicks
---
We first read this a few years ago on F's recommendation (his school teacher read it in class), and T & I have been re-reading the series for bedtime. They're so good, just a little miracle of a book.

The Penderwicks are one of those beautiful literary families that has a strong sense of family honor, are fair and trustworthy, but still get into trouble at every turn. They welcome others into their family without judgement, in an extremely Moomin-like way. There are four sisters, and there's a lot of Little Women echoes here, I think. (I have never read Little Women).

It's hard to say much about these, but they are timeless and lovely and I think that it's really one of my most-enjoyed juvenile chapter books series.
Noted on September 19, 2021