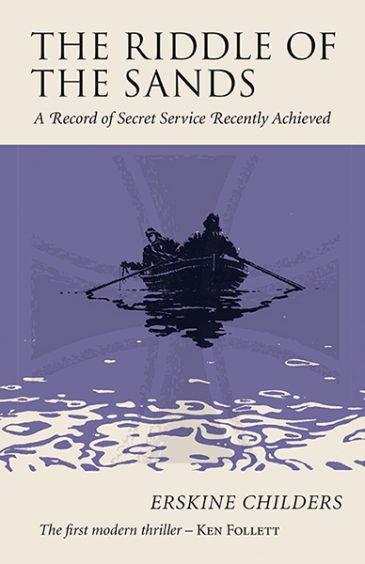 | | |
| --- | --- |
| Subtitle | A Record of Secret Service Recently Achieved |
| First Written | 1903 |
| Genre | Fiction |
| Origin | UK |
| My Copy | cheap paperback |
| First Read | July 02, 2022 |
The Riddle of the Sands
---
A weird mix of pretty-technical sailing details and low-key spy adventure. A slow boil for sure, and one where you have to do a lot of close reading. But apparently it was influential in UK spy novels as a genre, and ALSO influenced the British intelligence community to actually pay more attention to their North Sea defenses. Interesting!
Noted on July 5, 2022
So much for the general situation. As for my own predicament, I was in no mood to brood on the hazards of this mad adventure, a hundredfold more hazardous than my fog-smothered eavesdropping at Memmert. The crisis, I knew, had come, and the reckless impudence that had brought me here must serve me still and extricate me. Fortune loves rough wooing. I backed my luck and watched.
Quoted on July 2, 2022
Not for the first time a sense of the ludicrous came to my assistance, as I saw myself fretting in London under my burden of self-imposed woes, nicely weighing that insidious invitation, and stepping finally into the snare with the dignity due to my importance; kidnapped as neatly as ever a peaceful clerk was kidnapped by a lawless press-gang, and, in the end, finding as the arch-conspirator a guileless and warm-hearted friend, who called me clever, lodged me in a cell, and blandly invited me to talk German to the purpose, as he was aiming at a little secret service on the high seas. Close in the train of Humour came Romance, veiling her face, but I knew it was the rustle of her robes that I heard in the foam beneath me; I knew that it was she who handed me the cup of sparkling wine and bade me drink and be merry.
Quoted on July 2, 2022