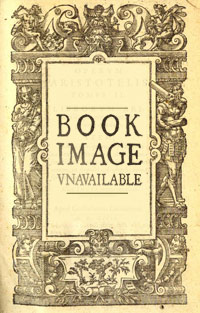 | | |
| --- | --- |
| First Written | 1692 |
| Genre | Theology |
| Origin | UK |
| Publisher | Wipf & Stock |
| ISBN-10 | 1597520543 |
| ISBN-13 | 978-1597520546 |
| My Copy | word doc, passed on by a friend. This is an abridgement, but I can only guess by whom. |
| First Read | August 27, 2010 |
Gospel Mystery of Sanctification
---
Every good work is done with pleasure; the very labor of the way is pleasant. Carnal men wish duties were not necessary, and they are burdensome to them; but they are pleasant to us, because we do not gain holiness by our own carnal wrestling with our lusts, and crossing them, out of carnal fear, with regret and grief, and setting conscience and the law against them to hinder their actings; but we act naturally according to the new nature.
Quoted on August 28, 2010
Therefore many that are seriously devout take a great deal of pains to mortify their corrupted nature, and beget an holy frame of heart in themselves by striving earnestly to master their sinful lusts, and by pressing vehemently upon their hearts many motives to godliness, laboring importunately to squeeze good qualifications out of them as oil out of a flint. They account that though they be justified by a righteousness wrought out by Christ, yet they must be sanctified by a holiness wrought out by themselves.
Quoted on August 28, 2010
When once they know the nature and excellency of the duties of the law, they account nothing wanting but diligent performances; and they rush blindly upon immediate practice, making more haste than good speed. They are quick in promising; "All that the Lord hath spoken, we will do"(Ex 19:8), without sitting down and counting the cost.
Quoted on August 28, 2010