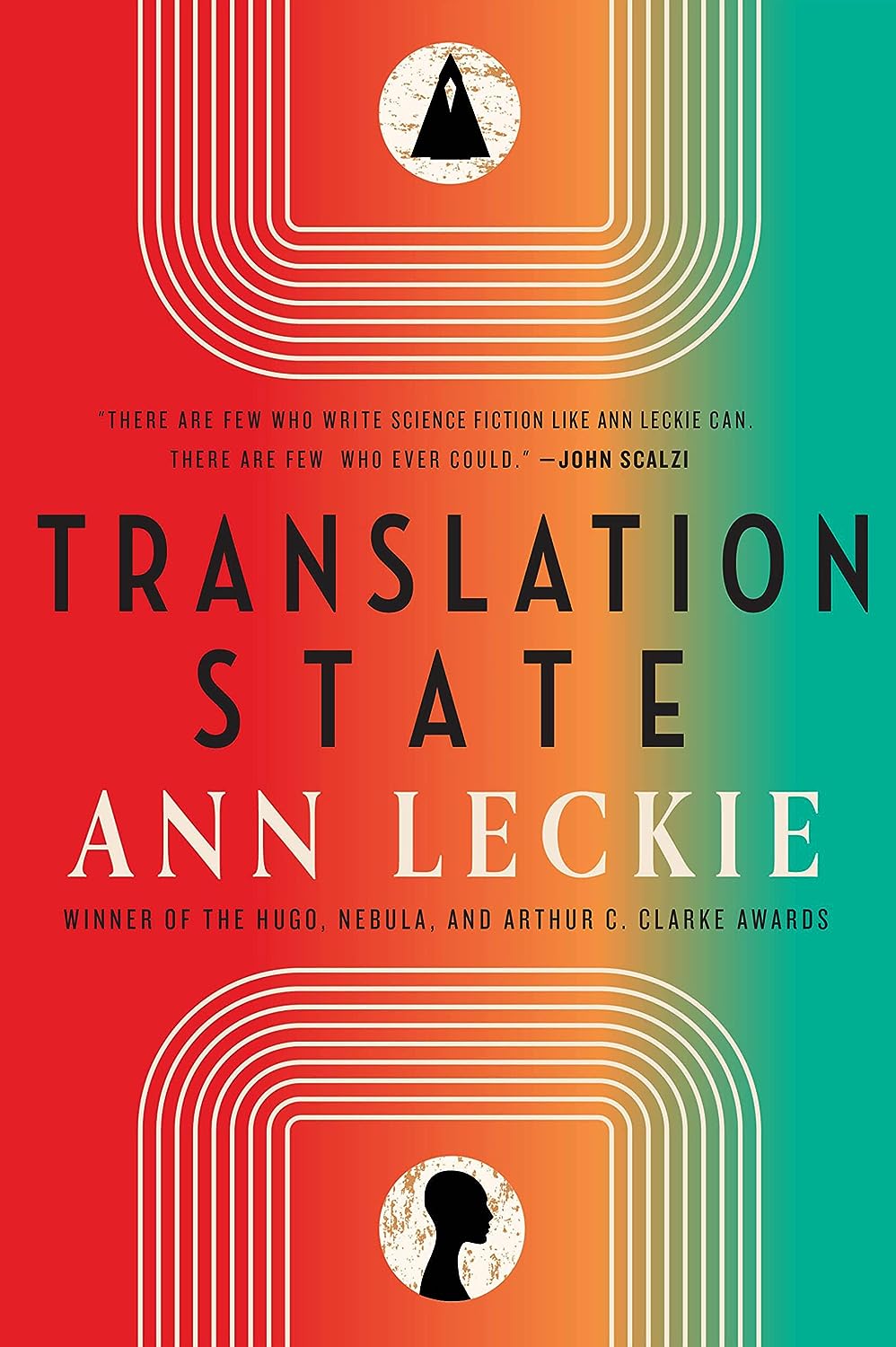 | | |
| --- | --- |
| First Written | 2023 |
| Genre | Scifi |
| Origin | US |
| Publisher | Orbit |
| My Copy | library hardback |
| First Read | October 03, 2023 |
Translation State
---
The opening chapter on the character Qven covers adolescence, and there's a really funny recap of their education. The thinly veiled comparisons to American middle and high school cracked me up. It's great.
Noted on October 3, 2023
This does have the same Leckie concerns with gender identity and invented pronouns. It does seem a little... much? after five or six books? but I think she does it deftly and the invented pronouns aren't very distracting to me after the first 50 pages or so.
Noted on October 3, 2023
This one is a kind of scifi mystery novel, again set on the edges of the Radch, and dealing with a different corner. Three separate stories that intertwine, and then turn into the same kind of rapidly-plotted space adventure that we had in Provenance.

Previous experience with the Ancillaries and Radch and Geck and Presger not really required, but helpful to remember the outlines of the politics at play. It made me realize how much I wanted to know about the other alien races, and this one gets into some more details on the Presger. Or at least the Presger Translators.
Noted on October 3, 2023
Saw this in a bookstore and was so excited: a new Leckie! A Radch book! I really went 180 on this series after my conversion experience with the audiobooks.
Noted on October 3, 2023