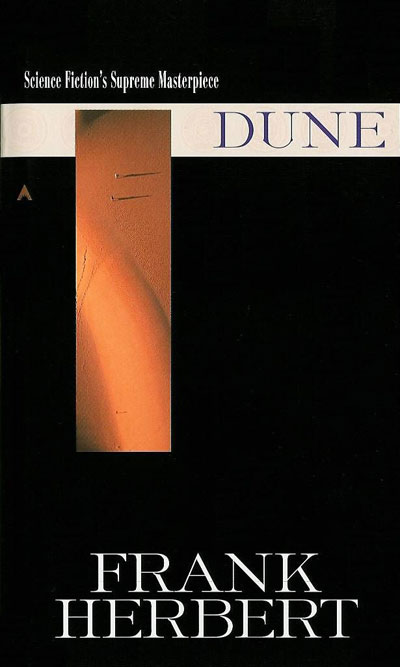 | | |
| --- | --- |
| First Written | 1965 |
| Genre | Scifi |
| Origin | USA |
| Publisher | Ace |
| ISBN-10 | 0441172717 |
| ISBN-13 | 978-0441172719 |
| My Copy | cheap paperback |
| First Read | October 05, 2012 |
Dune
---
I was sick last week (covid, finally!) and so picked this up to pass the time. It was a lot more pretentious than I remembered. I mean, it earns it for sure, but was not as enjoyable as I recalled it being.
Noted on October 3, 2021
I'd never read Dune until this winter, and really only knew about it from the movie with Sting. It was so much better than I expected!
Noted on January 24, 2013
I'll miss the sea. But a person needs new experiences.
Quoted on January 24, 2013