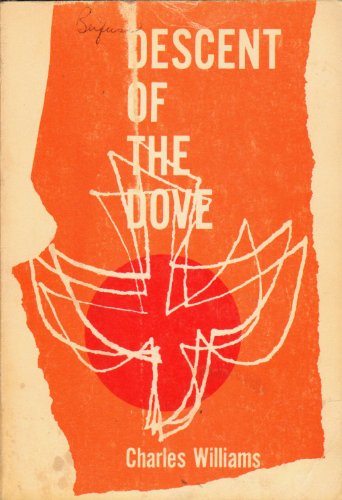 | | |
| --- | --- |
| Subtitle | A History of the Holy Spirit |
| First Written | 1939 |
| Genre | Philosophy |
| Origin | UK |
| Publisher | Pelligrini & Cudahy |
| My Copy | old clothbound hardback. First US edition. |
| First Read | March 26, 2015 |
The Descent of the Dove
---
All images are, in their degree, to be carried on; mind is never to put off matter; all experience is to be gathered in.
Quoted on March 26, 2015
It was one of the earliest triumphs of "the weaker brethren," those innocent sheep who by mere volume of imbecility have trampled over many delicate and attractive flowers in Christendom.
Quoted on March 26, 2015
Yet it seems a pity that the Church, which realized once that she was founded on a Scandal, not only to the world but to the soul, should be so nervously alive to scandals.
Quoted on March 26, 2015
It is difficult for an individual (as is so often seen in family life) and almost impossible for an institution to abdicate in favour of its child and successor, especially in matters of philosophy.
Quoted on March 26, 2015
This being was in the form of a man, a peripatetic teacher, a thaumaturgical orator... It agreed with everything on the one hand, and denounced everything on the other. For example, it said nothing against he Roman occupation: it urged obedience to the Jewish hierarchy; it proclaimed holiness to the Lord. But it was present at doubtfully holy feasts; it associated with rich men and loose women; it commented acerbly on the habits of the hierarchy; and while encouraging everyone to pay their debts, it radiated a general disapproval, or at least doubt, on every kind of property. It talked of love in terms of hell, and hell in terms of perfection.
Quoted on March 26, 2015