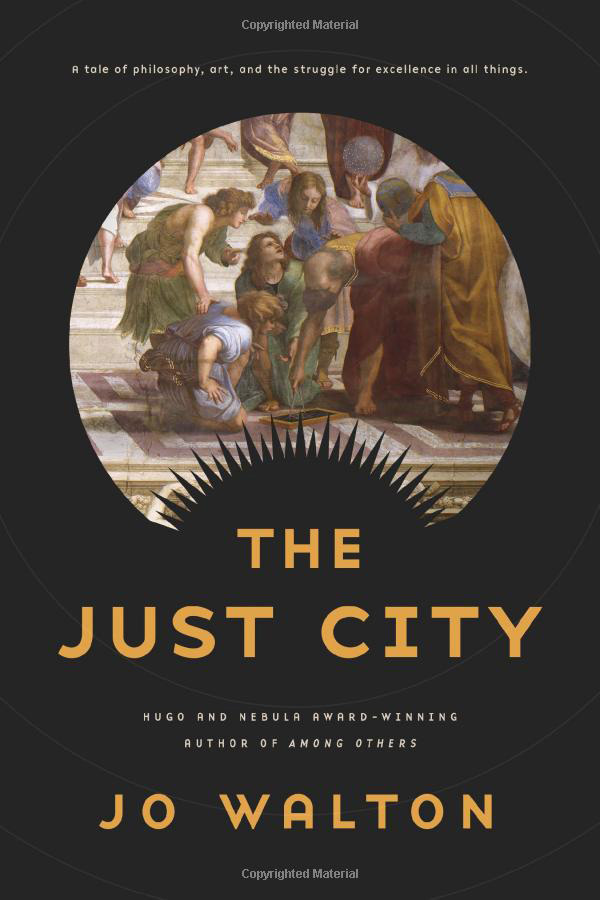 | | |
| --- | --- |
| First Written | 2015 |
| Genre | Fiction |
| Origin | US |
| Publisher | Tor |
| ISBN-10 | 0765332663 |
| My Copy | library copy |
| First Read | July 11, 2015 |
The Just City
---
Pallas Athena decides to implement Plato's Republic in a real place. So to do that, she timetravel/kidnaps thousands of ten-year-old children, and gathers an assortment of teachers and scholars who have been passionate about the Republic to teach them. It's fascinating mostly, if tonally a little weird. And it really made me want to read The Republic, finally!
Noted on July 31, 2015
This is, I suppose, kind of scifi, but it reads more like YA.
Noted on July 31, 2015