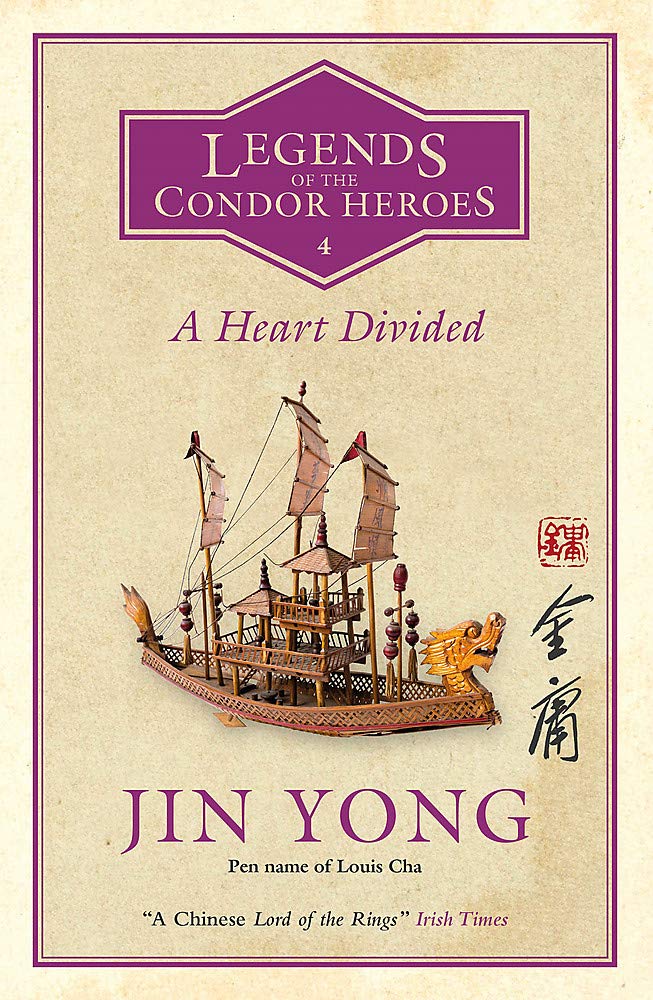 A Heart Divided
---
Am I up to immediately jump to the sequel? Definitely not. But might I one day... if it ever gets translated to English? Probably.
Noted on October 18, 2021
500 more pages of rambling kung fu battles! This was actually really fun, and I think the most engrossing any of these books have been. Some major plot twists that were legitimately shocking to me, some real character development for our hero (finally), and stake-raising that felt organic and earned.

I mostly loved the way the much-hyped Contest at Mount Hua turned out, and how it matches a maturing Guo Jing.
Noted on October 18, 2021