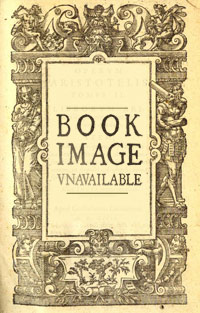 | | |
| --- | --- |
| First Written | 1945 |
| Genre | Drama |
| Origin | UK |
| Publisher | Oxford University Press |
| My Copy | ex-library hardback, blue cloth with silver stamp on spine |
| First Read | November 18, 2010 |
Collected Plays
---
from Judgement at Chelmsford
This is how we know the Kingdom of God
That the rich make themselves poorer and not richer.
Quoted on January 6, 2016
from Judgement at Chelmsford:
ACCUSER: Messias came eating and drinking; men said,
behol a gluttonous man and a winebibber. Cedd,
what did he leave for his folk?
ST CEDD: Flesh and blood
meat and drink for the heart's grace.
Quoted on November 18, 2010
We ever reform our books and not ourselves...
Quoted on November 18, 2010
This is the ruinous nonsense of the mind,
that men come mightily to believe their causes,
because of their mere rage of controversy. . .
Quoted on November 18, 2010