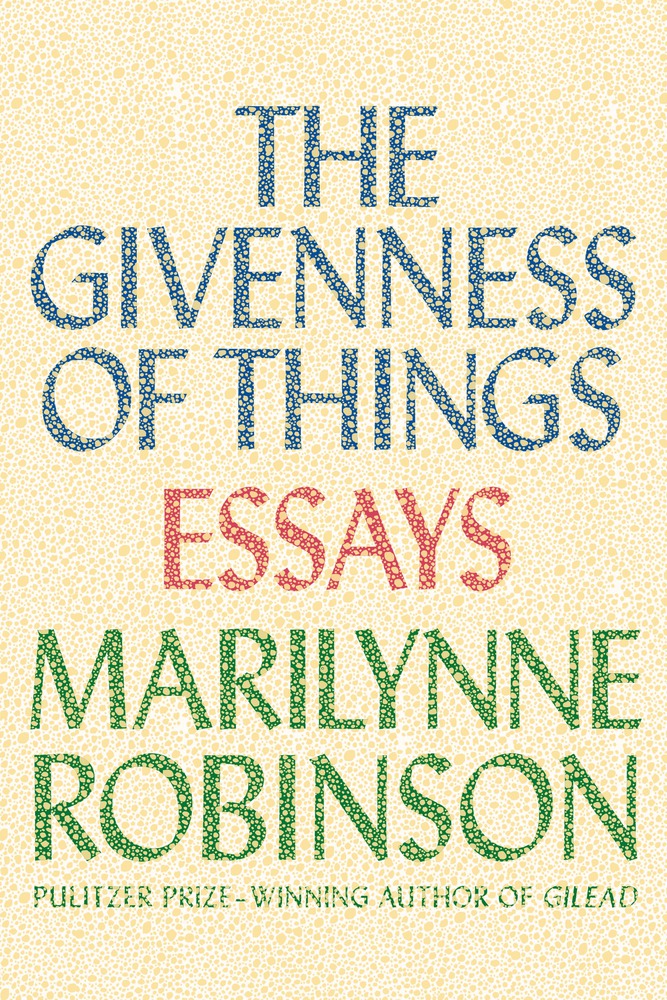 The Givenness of Things
---
Do you like Marilynne Robinson? Here's more!

I love it.
Noted on January 11, 2016
Calvin could be agnostic in the matter of the Copernican hypothesis because his theology was not dependent on any model of structured ontology.
Quoted on January 11, 2016
To say that a spasm of activity in a region of his brain was crucial to the event would be utterly trivial, laughable, it being so thoroughly overdetermined. Yet we are encouraged to accept as hard truth a conception of reality that deprives us of the means to talk about ourselves in clearly necessary terms, as precious, for example, or tragic, or epochal, since we do have a terrifyingly profound impact on this strange little garden leafing and blooming in the frozen, fiery tempest of cosmic reality, a garden entrusted to our care in irresistible fact, even if there were no creator God present to charge us with it.
Quoted on January 11, 2016
Quoting Isaac Watts' Improvement of the Mind: Fetch down some knowledge from the clouds, the stars, the sun, the moon, and the revolution of all the planets. Dig and draw some valuable mediations from the depths of the earth, and search them through the vast oceans of water. Extract some intellectual improvements from the minerals and metals; from the wonders of nature among the vegetables and herbs, trees and flowers. Learn some lessons from the birds and the beasts, and meanest insect. Read the wisdom of God, and his admirable contrivance in them all; read his almighty power, his rich and various goodness, in all the works of his hands.
Quoted on January 11, 2016
This little summary of Shakes kind of blew my mind:
It is remarkably uncomplicated by Shakespeare's standards, though its movement is familiary - the waning of power and status in characters for whom status and power are so habitual and defining that the loss of them confounds identity itself.
Quoted on January 11, 2016